streaming. it. media technology. upgrade.church

We offer technical upgrades, that are tailored to the respective needs and characteristics of your church. We offer an upgrade of your technical equipment and its features. Benefit from our many years of wide-ranging experience and be amazed by your upgrade.
Everything begins with an appointment on site. You get to know us – and we get to know you and your church.
Together we analyze your specific needs and wishes and work out a concept that is perfectly tailored to your situation.
Benefit from our many years of experience, especially in the religious sector – your personal UPGRADE.
When developing the concept, we select the appropriate equipment and service using a modular system. Each individual upgrade includes professional, innovative and creative solutions adapted to your budget. As a result, we can provide an individual UPGRADE package for your church.
We want you and your church to benefit long term from your upgrades. After the professional installation and handover, we stay at your service. In order to support your team in the best possible way, we offer workshops in all technical areas.
You will find additional services we offer under Extras.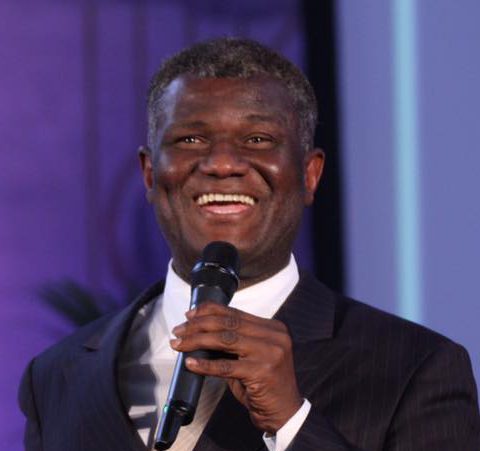 Pastor Richard Aidoo
New Life Church
Das Team von upgrade.church ist der perfekte Partner für Gemeinden, die sich technisch erweitern möchten. Sie sind professionell und leidenschaftlich in ihrer Arbeit und brennen dafür sich in Gemeinden einzusetzen. Die Zusammenarbeit ist für uns extrem bereichernd. Die Gemeinde wurde auf ein neues technisches Level gebracht. Wir können das Team von upgrade.church wärmstens empfehlen. Sie sind ein großer Segen.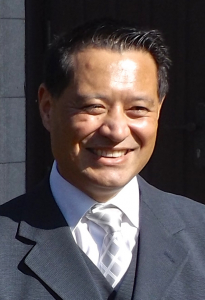 Pastor Joseph Nelson
Jesus-Haus-Gemeinde und Leiter von Groweb e.V. für Gemeinde Gründung
Das Team von upgrade.church haben uns von der Beratung über das Ausleihen bis hin zum Verkauf von Medientechnik seit 2017 tatkräftig unterstützt. Sie sind für uns ein zuverlässiger Partner geworden und wir arbeiten kontinuierlich mit Ihrem Team weiter. Das Team ist empfehlenswert und bringt eine perfekte Kombination von professioneller Erfahrung und Leidenschaft für den Dienst der Gemeinden und dem Reich Gottes. Vielen Dank!

Jesse Morisson
All Nations Church
Wir schätzen die Zusammenarbeit sehr. Sie nehmen sich Zeit und sind mit Herz bei der Arbeit dabei. Sie verstehen unsere Wünsche gut und bieten mit ihrer professionelle Erfahrung passende Angebote. Vielen Dank - immer wieder gern!
Our 360° consultation begins with an open ear. It is important for us to get to know your church with all its different facets in order to understand which target group your church wants to reach. Based on the information and impressions we gather we can recommend individualized upgrades that meet the needs and vision of your church. We work independently and offer you expert advice and personalized solutions.
Profit from our know-how from both commercial and nonprofit projects. Receive your concept design tailored to your church, which we will present to you with a personalized offer.
We happily offer a visual presentation, in 2D / 3D.
Arrange your consultation appointment today without commitment.
For us technology is not only a means to an end, but the key to improve your work. We help you to optimize your church's use of media and introduce you to new possibilities.
We develop ideas and technical concepts in the following areas:
Stage design plays a vital role on site for your service as well as your stream. It is important for us to create a creative design adapted to your church.
Enhance the existing architecture with our help!
We develop a lighting design that offers a variety of different moods. If possible, we use energy-efficient LED lighting sources.
Light creates ambience. Not only can properly installed lighting help you produce stronger images on camera in your livestream, but also set the right mood during your praise and worship.
For us media technology englobes all elements of audio and video technology that are required and suited to reach the members of your church. Further sound and video are the crucial elements for the realization of a live stream.
Keep your audience up to date with interactive displays in your foyer or make it easier for your team to operate your media technology with preprogrammed touch screens. The right use of media technology upgrades your church on site as well as online presence. We help you decide which equipment – from A for amplifier to Z for zoom optics – is the right one for you.
Benefit from our knowledge in personalized workshops – on site or as webinars.
Our workshops are designed to be practice- and user-oriented and are tailored to your specific needs.
We happily send you a non-binding offer adapted to your needs.
You can get an overview of our workshops here.
Didn't find the right solution for your church?
Together we will find the right workshops for your team or create a personalized seminar. Please contact us!
© magentablue group GmbH 2020